Our History: Ángeles Viyuela Antiques Store
Welcome to Antiques Angeles Viyuela.
Your reference space for buying and selling antiques in Madrid. We also carry out appraisals and inheritances. Ask us without any commitment.
---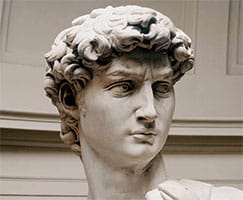 Ángeles Viyuela was born in the heart of the Ribera del Duero, where she meets Miguel Sierra, her husband, with whom she will later move to Madrid starting her journey in the world of antiques. With him he was able to know and feel the beauty when contemplating and discovering true works of art, each one with its creative singularity, as well as the changes that have been able to undergo over the years.
Once a widow, she continues her activity alone and adds to her experience the career of Antiquarian held at the School of Art and Antiquities, expanding her knowledge in Painting, Sculpture and Decorative Arts.
It is established in Local Nº6 of the Lagasca Antique Center, located in the central district of Salamanca in Madrid (near Colón and the Archaeological Museum), where it has gained the trust of its customers, among which there are Institutions, Museums and Private collectors, being a solid, serious and reliable person.
If you are looking for the best place to buy and sell antiques, undoubtedly Antiques Angeles Viyuela is your trusted site. We also carry out appraisals and inheritances. Ask us without any commitment.
Since its inception its specialty is the Spanish High Era and European Decorative Arts (Silver, Ceramics, Iron, Porcelain …), also showcase objects (reliquaries, fans, miniatures, boxes …) covering in these fields different styles and times until the Century XX. He has currently expanded his specialty with Colonial and Oriental Art.
Her passion and love for antiques has made her travel around the world in search of unpublished and quality works at fairs, exhibitions, markets, auctions, inheritances … to buy or manage pieces of both religious and civil character with her client portfolio seeking excellence in the best materials, aesthetic values and authentic signature of the author.